This year, International Women's Day's (IWD) hashtag is #balanceforbetter. The campaign raises awareness of the part we all have to play to create a better working world for everyone.
Our working world is all about balance – from marketing campaigns and design briefs, to content, social and search marketing, we all play a part in getting it right for our clients.
So, for International Women's Day 2019, we're giving a shout out to the women AND the men who bring our client visions to life.
Although it's only two syllables, balance is a big word. The definition in the Oxford English Dictionary is so long that you have to scroll down the page repeatedly to see all variants.
It's a noun. But it's also a verb. It can refer to distribution of weight, proportional elements, and even finances. We mentally balance our options when making decisions, but we physically balance on a tightrope.
But what does balance mean to us as individuals? We asked some of our team how they see it, and this is what they said.
Rachel waves the International Women's Day flag and champions the fairer sex with a quote from Anne Klein: "Clothes aren't going to change the world… the women who wear them will".
Rachel's outlook on life means she's knows that "you can do anything, but not everything", giving her a well-balanced approach to juggling life and work.
Having the flexibility to finish early to catch a train to Moray means Kristen has time to relax and enjoy dinner with the family on a Friday evening. Who could fail to feel balanced and at one with nature in such glorious surroundings?
In a marketing agency where the ratio of women to men is 13:2, it's a very female environment. But Ross enjoys working in a company where macho posturing is completely absent. He views everyone, whatever their gender, as contemporaries and friends who recognise and own their gender without expectation or bias. That's true balance.
Working full time with two young children would challenge the best of us. And that's why Lara works from home two days a week. A huge fan of the Karate Kid, we suspect Lara looks to Mr. Miyagi for her balancing inspiration…  In the words of the great man himself, "Balance is key. Lesson for whole life. Whole life have balance, everything be better."
At Whitewall, if you're called Lindsay or Lynsey, you probably work part time. Flexible working means they can meet their parental responsibilities and still enjoy a career outside the home. This lets the Lyn-dsays get the balance right for their favourite wee people AND their favourite marketing campaigns. Job done.
Our designer Mark loves working at Whitewall as it gives him the ability to pursue his two passions. During the day, he's designing like a pro, but when night falls you'll find him belting out a tune or two with his band, the G33s.
So it's clear we've all got our own strategies to achieve balance – whatever our gender. But the last word goes to Tina who's perfectly summed up how it feels to be part of the Whitewall team in just two GIFs…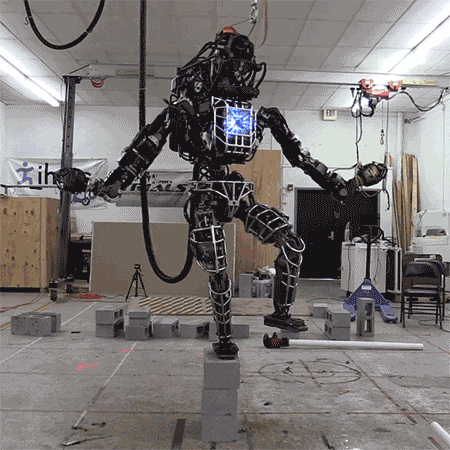 The WW team is a well-oiled machine like this guy…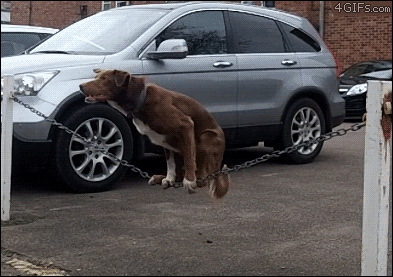 .. a team that's steady under pressure – and really likes dogs!
To find out more about #IWD2019 visit their website or read more about the work we do at Whitewall.
Whitewall Marketing are a digital agency in Glasgow. We are one of the top digital agency in Glasgow and Edinburgh and specialise in content marketing for your business. We offer event marketing and project management services for clients around the UK as well as being a top digital agency in Glasgow. As an independent digital agency in Glasgow we also specialise in digital content marketing as one of Glasgow's top marketing agencies.